Noodler's USA Inks The Best Writing Experience for Bangladesh's Calligraphers and Writers
Posted by Ziaul Asif Chowdhury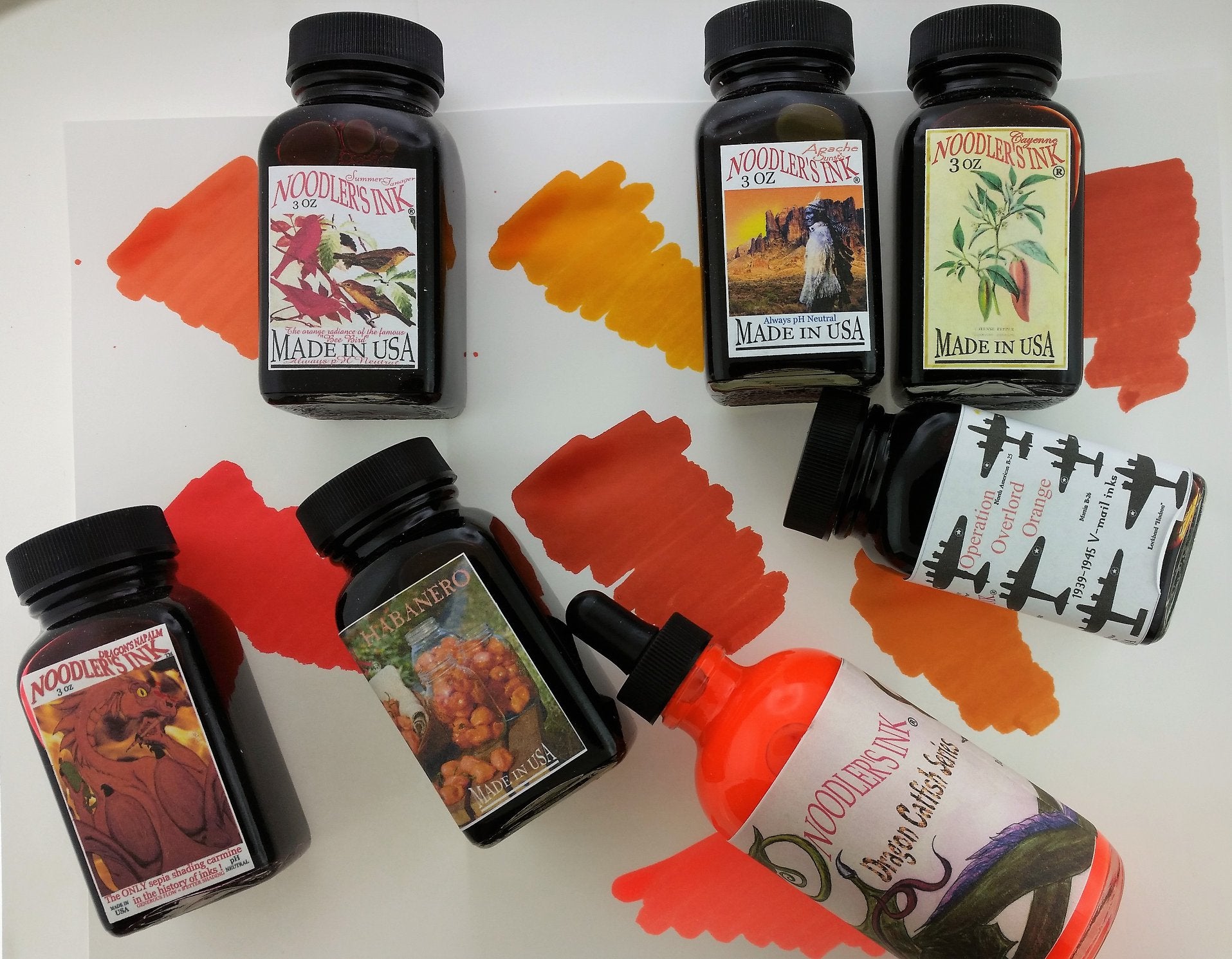 Pens Galaxy BD is proud to announce the arrival of Noodler's USA Inks in Bangladesh as their official sales partner! This brand is known for its exceptional quality and wide range of colors that provide a unique writing experience to the users.
Noodler's USA Inks is a popular brand among calligraphers, writers, and artists. The company is dedicated to providing a high-quality writing experience by offering a range of handmade inks that are designed to work with a variety of pens, including fountain pens, dip pens, and brush pens.
The Noodler's USA Inks collection offers a wide range of colors to choose from, including vivid hues like red, blue, green, and yellow, as well as unique shades like bulletproof black, bourbon brown, and firefly yellow. Each color is made with a special formula that ensures the ink dries quickly, does not smudge, and provides a smooth writing experience.
View All Noodler's Inks - Click Here
Another great feature of Noodler's USA Inks is their exceptional water resistance, which makes them perfect for calligraphers and artists who want to create works that will last for years to come. Additionally, the inks are also lightfast, meaning they will not fade over time and will retain their vibrancy even with frequent use.
At Pens Galaxy BD, we believe that Noodler's USA Inks is the best writing experience for calligraphers, artists, and writers in Bangladesh. Whether you are looking to write, create art, or simply enjoy the experience of writing, Noodler's USA Inks is the perfect choice. So visit our store today and discover the world of Noodler's USA Inks for yourself!
In conclusion, Noodler's USA Inks is a must-try for anyone looking to enhance their writing experience. With its exceptional quality, vibrant colors, and unique features, Noodler's USA Inks is sure to provide you with a writing experience that you will never forget. So visit Pens Galaxy BD today and get your hands on Noodler's USA Inks!

View All Noodler's Ink - Click Here