TWSBI Diamond 580 Fountain Pen Smoke RoseGold II
Posted by Ziaul Asif Chowdhury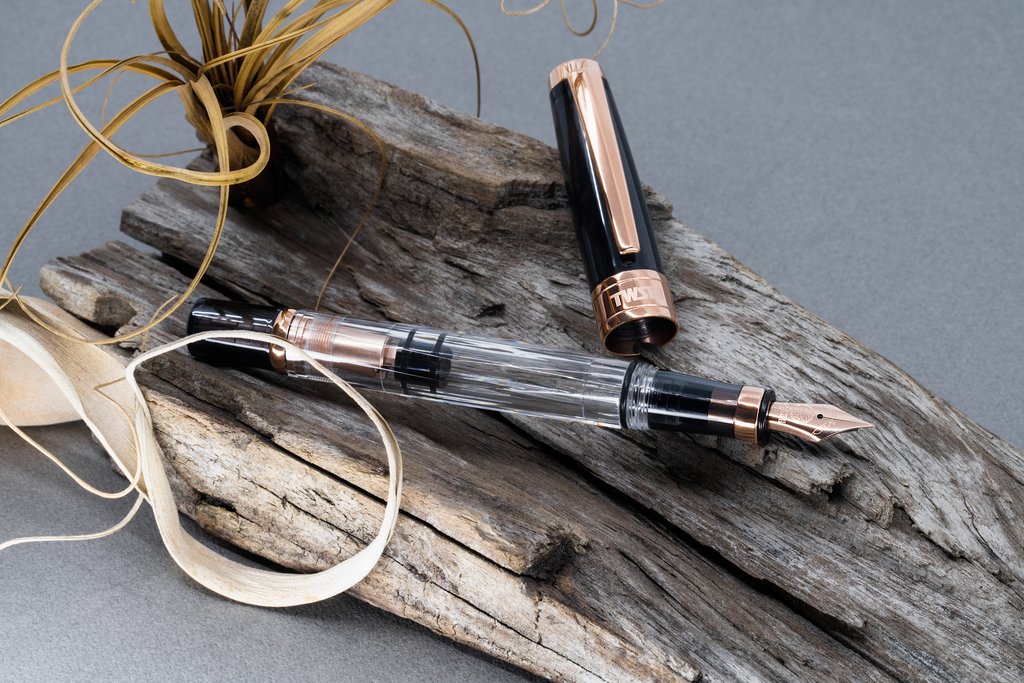 Our second shipment from TWSBI Taiwan is still a surprise!
No worries, as we are going to keep you updated with blog post on new arrivals as such this year Pens Galaxy BD will introduce the TWSBI Diamond 580 in Smoke RoseGold II for all pen lovers in Bangladesh.
The TWSBI Diamond 580 comes with a benchmark piston ink-filling mechanism and has all detachable parts. The clear demonstrator barrel allows you to see your ink color and remaining ink level. It has a translucent smoke grey cap, grip section, and piston knob. It is complemented by elegant rose gold trim, a rose gold-plated steel nib, and is presented in a modern clear display case.
Click Picture To Order
The idea behind the TWSBI Diamond 580 was to go back to basics and capture the simplicity and elegance of traditional writing instruments. In recent years, the development and modernization of writing instruments has resulted in traditional writing instruments, such as fountain pens, falling into obscurity. It was TWSBI's goal to bring the past back to life by creating a traditional fountain pen that even modern day society can appreciate.
The nib, cap metal accents, inner mechanism, end cap metal accents are now all RoseGold plated. Presented in a simple yet functional box which has all the tools to disassemble and reassemble the pen for maintenance. 
It is indeed a pen for collectors and to those who prefers a fine writing instrument to be used at work or daily journaling.

Check our TWSBI collection.
Bought your first fountain pen? Worried how to carry your precious writing instruments during travel or at work then check out our handmade Leather pen cases.