2.5 Years With The LAMY 2000 Fountain Pen
Posted by Ziaul Asif Chowdhury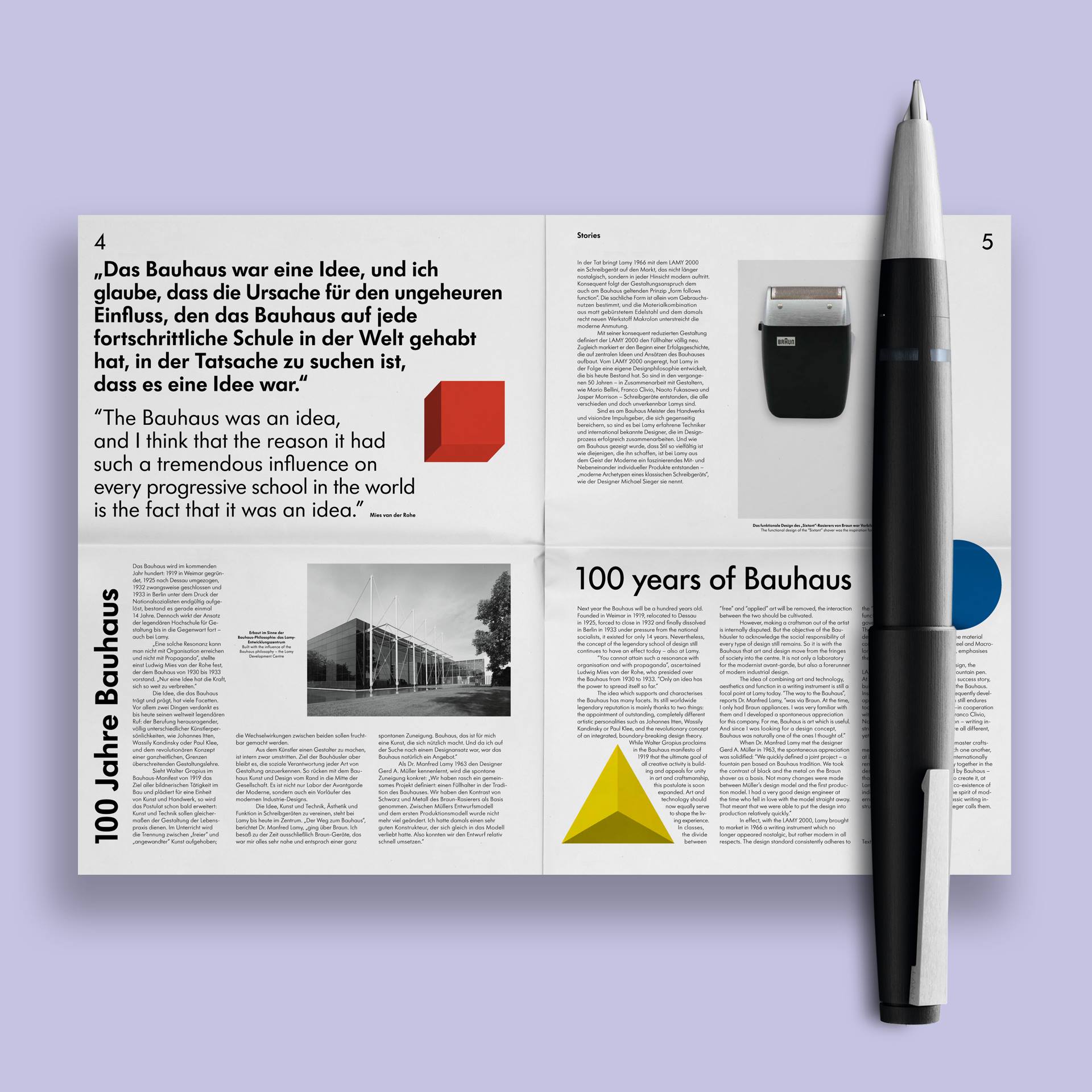 The LAMY 2000 fountain pen is one of my favorite. Not because of the legacy but how it actually performed through out the years.
Barrel
The brushed makrolon body does a great job of keeping scratches at bay, matte finish has smooth surface and with regular maintenance this pen will remain as it is. Clip works great, still springy as the day I unboxed. I kept my pen stored in a leather pen pouch when not in use which also helped reduce extra care.
14K Gold Nib
The nib comes in a 14K rhodium plated gold nib. It literally glides on the paper , buttery smooth. I've been using the fine nib which is great for everyday use. There are some complaints regarding "The Sweet Spot", for this particular nib however, I haven't faced this issue neither any complain from our customer ends.  Please keep in mind, we are the authorized supplier of LAMY pens here in Bangladesh now you can guess our sales volume without any complaints! That being said, ink flow is wet so if you're limited to good quality papers we would suggest you to invest on a good quality fountain pen friendly paper (RHODIA).  When you take out the nib section you'll see the nib size engraved otherwise, there is no way you can check without removing it.
Cleaning
You can easily clean the pen with water or pen flush whenever you are changing the ink color or as monthly basis. It's a piston filler pen so it is important for the user to apply pure silicon grease every year.
Writing Sample
Packaging
We receive all LAMY pens in a LAMY gift box provided from their factory - Germany. Also includes a two years warranty card. This is a really nice presentation for an elegant gift. Please note, packaging changes from time to time according to LAMY Germany.
Final Verdict
I was passionate when I got the pen and I can honestly say, that I still feel the same after 2.5 years of daily use. The timeless minimalistic design, solid performance, great reliability and writing performance resulted in daily use pen that I am still happy to pick up every time I write. Still excited to use it as I was when I first unboxed it which is very rare when it comes to a pen.
This pen has been in production since 1960's and it remains the same design without any changes. An absolute grail gold nib pen that I would suggest for those who are willing to invest in a premium witting instrument.
You'll definitely love it!
Click the below link to place order:-
 Subscribe to our newsletter and a happy writing!