LAMY Safari Special Edition 2021 Fountain Pens - Quick look!
Posted by Ziaul Asif Chowdhury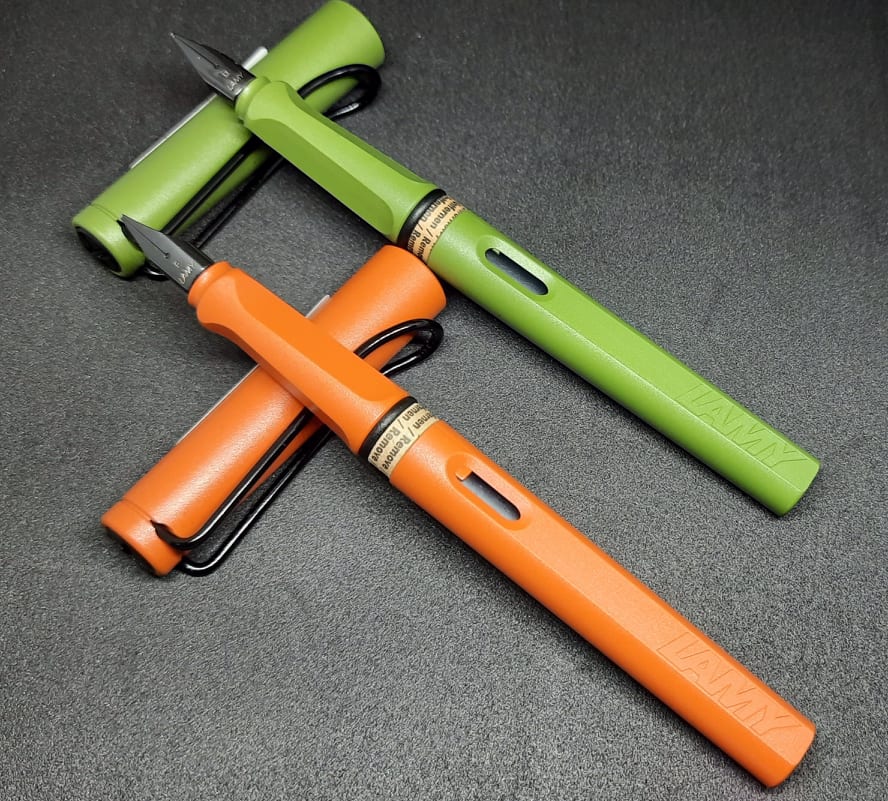 The comeback everyone has been waiting for!
It's been over 40 years that the first two LAMY safari fountain pens found their way into the hearts of customers. Time to celebrate this milestone in LAMY history with a relaunch of the original colours:
Fountain pen features a matte savannah green/terra red colored barrel and cap, black clip, and black steel nib. Steel black nibs are interchangeable and you can easily upgrade to EF, F, M, B whenever needed. German made in-house production that delivers consistent smooth writing experience. 
Writing Sample with Safari Charcoal - Fine Nib 
The LAMY Safari is a workhorse pen, known throughout the fountain pen community for its ruggedness, reliability, and no-nonsense functionality. The triangular grip makes it great for those starting out who have no idea how to hold a fountain pen, but it's used and loved by fountain pen lovers of all levels of experience.
The Charcoal Black Safari has matte finish just like the new released special editions. You can easily distinguish the colors from the above picture. There is no doubt that LAMY Safari is our best selling fountain pen everyone loves the minimalistic design.
Pen comes with a blue LAMY ink cartridge, a Z28 Converter, 2 Years Official Warranty Card in a Lamy Gift Box so you can get started writing right away.


Check out our LAMY Safari Collection Below:
Click here to check out Bottled Inks
Click here to check out LAMY Notebooks
If you like our blogs kindly subscribe to our newsletter.
(Original Pictures By Pens Galaxy BD)
Happy Writing!